​Fun & Flirty Halloween Costume Ideas
Halloween is always a super fun time to get creative, get dressed up, and not be a cat for the 3rd year in a row at your Halloween party! Here's a few ideas perfect for sorority and campus halloween parties to get you started and have you looking fun and flirty. Use these as a base for your idea and then go as conservative or glam as you want. We are all about keeping it easy and affordable, especially if you have multiple parties to attend which we're sure you do, that's what college is all about!
Don't worry, there's not one cat, school girl, sexy nurse, or scary costume in sight.
6 Easy Looks to Create
1. Victoria's Secret Angel Backstage
Who doesn't dream of being a VS angel, while watching the iconic annual fashion show with a pizza, tub of Pringles and cookies! Rather than head out in your underwear, why not create their cute, signature backstage look with a pink satin robe, slippers (bonus points for the comfort of this costume) or heels, some waved hair and smokey makeup. Don't forget the highlighter.
Why not order 1 of these satin robes early and bling them out and customize them with your name, initial, or sorority in hot fix crystals!
Pink Satin Robe $13.99
2. Cupcake

Not literally! We're talking a super cute cupcake head dress, tutu, and a pastel tank top or sports bra. Feel free to throw on some sparkly eyeshadow or body glitter and a vanilla based perfume to complete the look.
Cupcake Headband $19.99 Amazon Prime
3. Unicorn

The unicorn trend is still going and this is possibly the easiest and most affordable look of all! Just throw on a white mini dress, a Unicorn headdress like the one below, and some body glitter for good measure. You can buy unicorn headbands in sets of 5 making this the perfect costume for you and 4 sisters!
Unicorn Head Dress 5 Pack $12.99
4. Dancing Girls Emoji

This is a super fun look to do with a sister! All it takes is a black leotard, feel free to throw on some leggings or tights too if it's cold or for a more conservative look, black heels and a tie a black ribbon in your hair. This look was made for dancing! I mean you can't really be a 'Dancing Girl' Emoji and then just sit in a corner ;)
5. Lara Croft
You sporty girls will love this look. Sometimes doing your hair is way too much effort, especially after cheer, dance, or sports practice. Simply refresh hair with some dry shampoo and braid it, feel free to go as basic or fancy as you want with the braid. Apply some natural makeup (or none if you're an all-natural, low maintenance girl), a khaki, black or white tank, and either shorts or cargo pants and you're good to go.
Plus, you probably already have most of these items in your closet. Add some flat black boots (or heeled if you're wanting more feminine) and these Lara Croft accessories for under $10
6. Miss USA or Miss America
I was a pageant queen so this is my favorite look. This is a super cute idea to do with a group of your sisters, especially if you're from different states and/or cities. You can have sashes made on Etsy for $7, then all you need is big hair, killer lashes, a gown and tiara or crown and you're ready to go sparkle while looking glam, feminine, and classy.
Create memories that'll last a lifetime by creating your own custom lipstick, naming it, and wearing it with your Sisters out on Halloween. What could be more appropriate with this one that even has a crown logo on the sleek black packaging! Plus it's all-natural and cruelty-free which we're all in favor of.
Dawes Custom Cosmetics Custom Lip Gloss
Dawes Custom Cosmetics Virtual Custom Lip Color Bar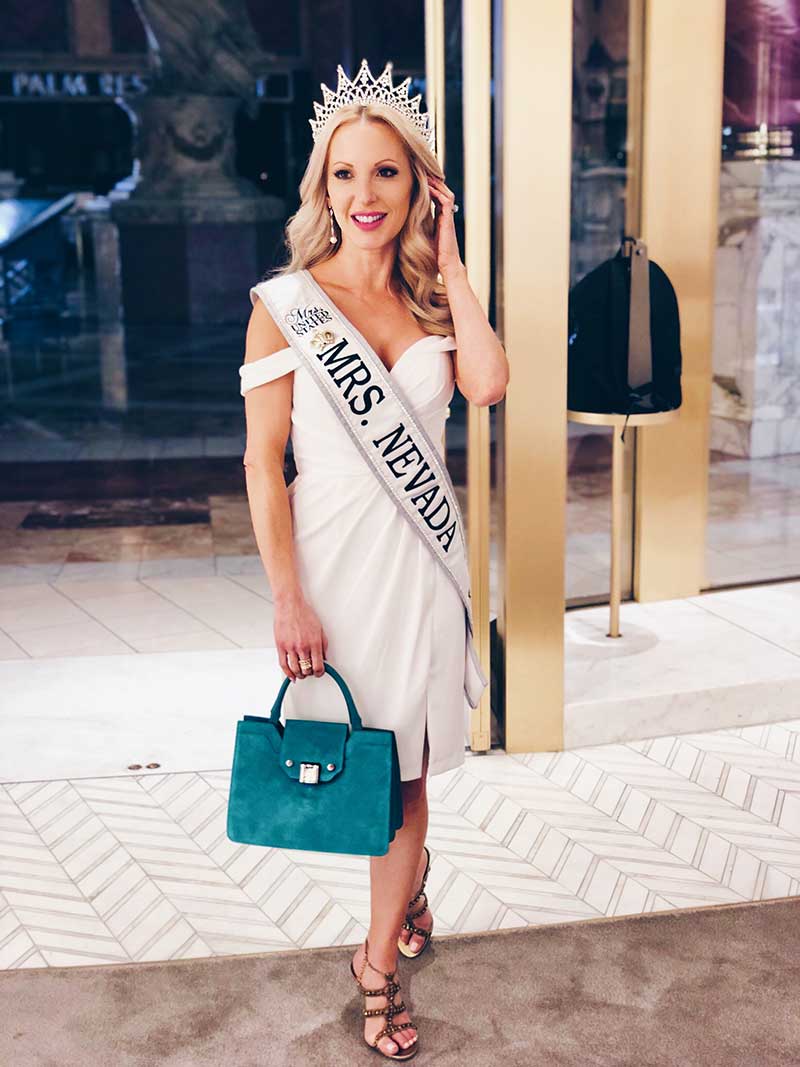 Now that you've got some ideas there's just 2 things left for you to do...have fun and stay safe! Have ideas of your own? Drop them in the comments below. We may even share them on next years 'Best Halloween Costume Ideas' blog post. Let's talk sugar! What's your favorite Halloween candy? I love Candy Corn, so bad for you but so good for the soul;)
We love hearing from you at Sorority Specialties. Are you following us on social media? Make sure you're following the right one, we have a separate account for each sorority to make finding what's specific to your sorority easier. Find out when the flash sales are happening and the latest products are released here:
Instagram: