Holiday Makeup Tips You Need to Know
The holidays are a time to get festive with your makeup without looking like you were in an explosion at a glitter factory. It's all about a little strategically placed glitter and highlight and a beautiful red lip that suits your skin tone. How do you find the perfect red lipstick? Read on.
Having modeled internationally and as Mrs. Nevada United States 2017, a WBFF, Pro and the founder of Dawes Custom Cosmetics, I've learnt a lot over the years from top makeup artists and trainers. To save you time and errors, here's my top tips for getting gram worthy makeup that'll last through the parties and won't cause that ghostly flashback!
Avoid Flashback
Flashback isn't caused by too much makeup or it being too light, it's caused by the wrong type of makeup for the camera. If you're planning on taking photos you're going to want to skip these ingredients in your foundation, powder, and setting spray: Titanium Dioxide, Zinc Oxide, Silver Mica, SPF, and too much silica.
Mineral foundations and powders,and100% silica HD powder often create the worst flashback so if you're using a translucent powder containing silica, use it sparingly and apply with a large brush.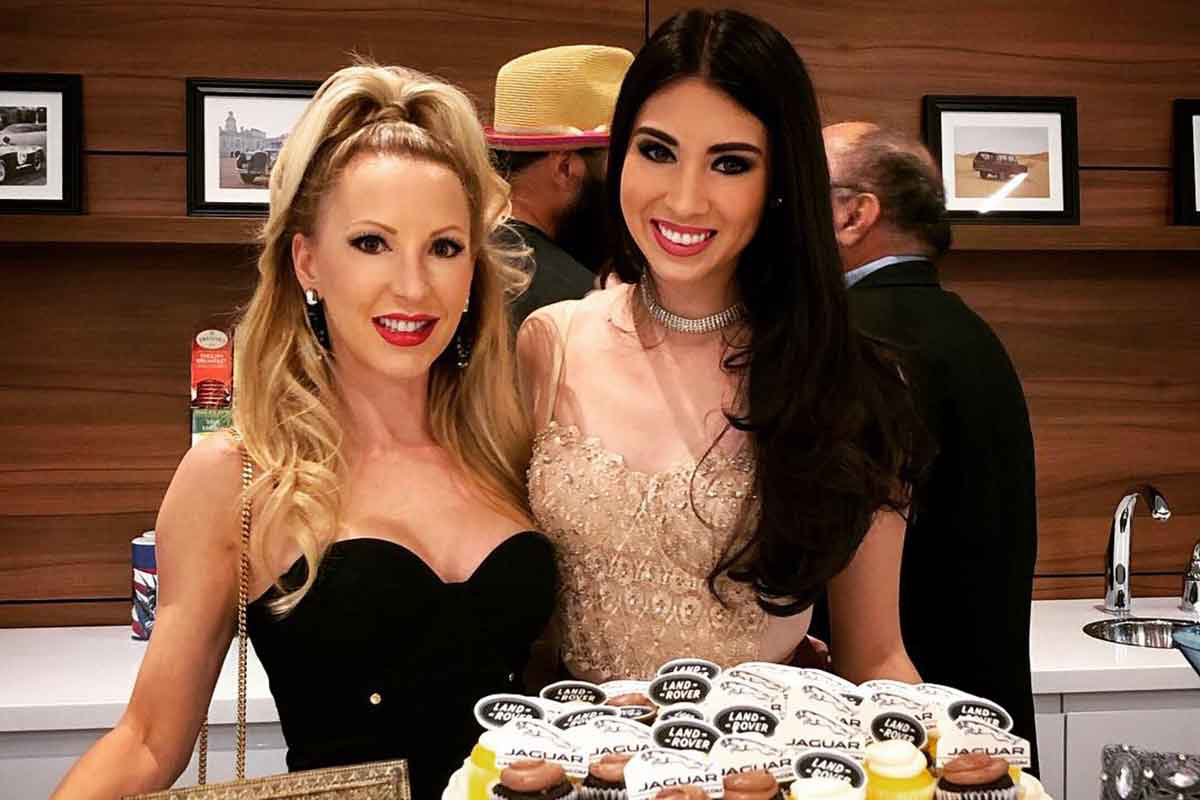 2. Choose The Right Shade of Red Lipstick
We all have different skin tones and undertones, so just because it looks good on your sorority sister, doesn't mean it's going to look good on you. Some of us have cool undertones which suit reds with blue in the mix, while others have warmer undertones which suit more orange and yellow toned reds. Not sure what undertones you have? Do the vein test: If the veins in your wrist look blue then you have a cool undertone and if you have more greeny veins then you have a warm undertone. If you can't tell then you're in the neutral group. Still unsure, just ask at your local makeup counter. For the best shade for you, go custom. That way it's created uniquely for you with your coloring in mind.
3. Make Your Lipstick Last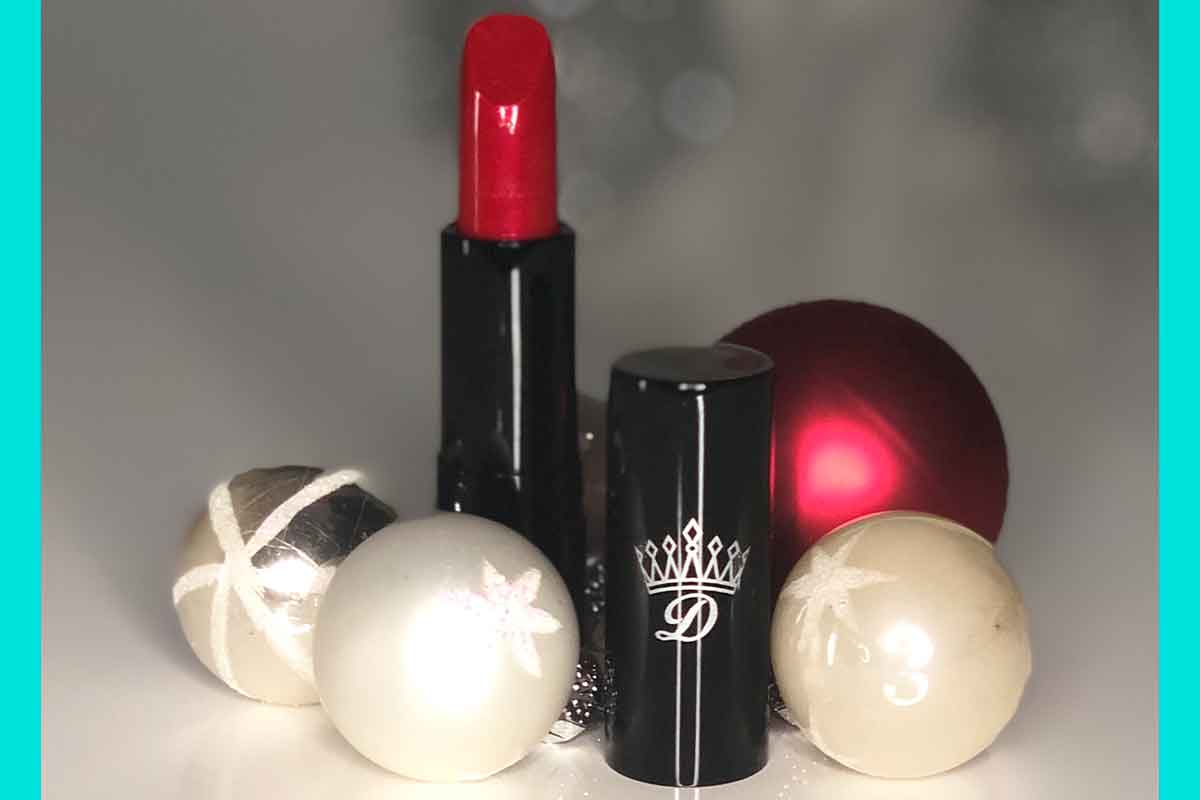 Red lips need perfect application so be sure to use a gentle lip scrub or damp flannel to exfoliate the lips first. Then carefully line the entire lips with a matching lip liner to prevent the lipstick bleeding and for staying power. Opt for a long lasting matte gloss or lipstick rather than a high polish gloss that might slide for the ultimate staying power and apply a couple of layers (some people like to blott in between applications). If you find long lasting lip colors drying, you've been using chemical formulations. Switch to all natural products to prevent this and to keep your lips soft and hydrated year round. We love this all natural, cruelty free lipstick that you can customize with your choice of base, scent, and flavor:
4. Less is More
When it comes to glitter and sparkle, less is more as well as placement. It can also look very different under strong light and camera flashes. By limiting placement to the cheeks and eyes you'll reduce the chance of looking like a Christmas ornament and look more like a makeup pro. Want a muted take on glitter, go for a highly pigmented metallic eyeshadow or lipstick instead of the full glitter effect. This golden bronze is long lasting and universally flattering on all skin tones:
Under The Sun Metallic Eyeshadow
5. Highlight Where The Light Hits
A great way to do this is to place your cell phone just above your head at the front and highlight the areas the light hits. This will give you a natural highlighted look in all the areas that are right for you, not just from some generic YouTube video you watched and copied. Still unsure about where to sweep this; hit the top of your cheekbones and center of your Cupid's bow to avoid looking too shiny or over highlighted. For a healthy glow choose more golden bronze colors rather than whites or pale pinks unless you're super pale. Not a lover of the bold shimmery highlight, apply a foundation or concealer a couple of shades lighter than your regular foundation to the same areas you would a shimmery highlighter and blend well around the edges.
What are your favorite holiday looks that look great in real life and on camera? Tag us on social media so we can see them.
Instagram:
@SororitySpecialties (Gamma Phi Beta)
Happy Holidays everyone! Did you see our our Ultimate Sorority Holiday Shopping Guide? If you haven't done your Christmas shopping yet be sure to check it out. There's something for every budget. Until next time,
Eve Dawes